Gearing Up for the John Muir Trail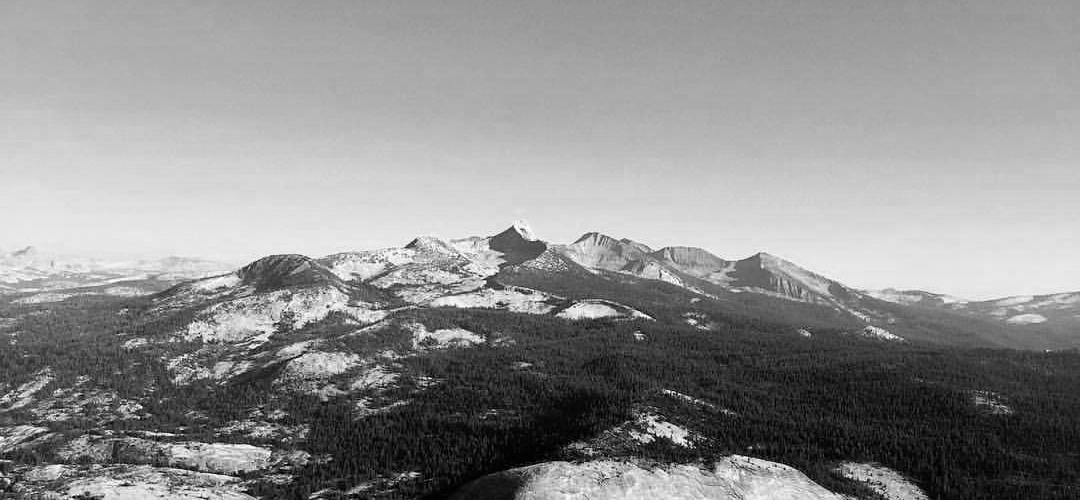 To those who know me personally it's no secret that I love a good adventure. Whether it's traveling in a foreign country or biking across my own, testing your limits by pushing yourself outside your normal comfort zone positively expands your character in a way that no other type of experience can quite compare.
Having gone backpacking for the first time earlier this summer in Paria Canyon (despite having lived out of a tent for several months of the past decade), it only made sense to immediately plan the longest backpacking trip I could manage between projects before the onset of winter's freezing temperatures, [hopefully] snow in the Sierra Nevadas, and the El Niño-pocalypse that meteorologists are predicting for this year. So with a few months summer to spare, I immediately booked a late-season permit for two on the John Muir Trail and tricked a good friend into take two weeks off work to join me in the adventure — it still amazes me how much of a draw "backpacking the John Muir Trail" has over "backpacking in the mountains for two weeks".
With the help of numerous other blogs, the JMT facebook group, and a bit of my own intuition I've come up with what should stand to be a setup that combines the best of comfort and weight savings as well as some gear that should serve future trips for years to come. Additionally, I've included a link to both my original Google Spreadsheet both as filled out by myself and blank for anyone else to use (WIP).
---
##The Gear
Spreadsheet Last Updated: Sep 14th, 2015 at 4:00PM PST
https://docs.google.com/spreadsheets/d/1MQQqY0z0noiJg7CUWhkjYgsABQoRF7-l2W3Ub9ROlEE/edit?usp=sharing
Packing
Osprey Exos 58 Backpack — I've been nothing but impressed by the weight and comfort of this pack. At 2lbs it's lighter than almost any other pack in its class but still provides the comforts of an internal frame pack.
Sea to Summit Medium Dry Cover
BearVault BV500 Bear Can — Light as you could hope for, transparent, and doubles as a pretty sweet campfire chair.
1 Osprey Dry Sack
2 Odor Bags A few gallon sized Ziploc Bags
Shelter & Sleeping
Big Agnes Copper Spur UL1 Tent & Footprint — It was a tossup between this and the Fly Creek, but the CS won out despite the extra ounces primarily due to being freestanding and affording more space for my pack beneath the fly. As a huge bonus, having a side-door is way better than the Fly Creek's front door in the rain, and gives you the option to sit inside your tent and hang out with your campmates when cold.
REI Flash Sleeping Bag — It's half the cost of any other sleeping bag in its weight/warmth class and packs down small. Only has a 30-degree rating, but I sleep pretty warm and am willing to layer up above 10,000'.
Thermarest Z-Lite Foam Sleeping Pad — Not nearly has comfortable as inflatable sleeping pads, but much lighter and more reliable. Also double's great as a seating pad outside the tent.
Survival & Tools
Clothing & Accessories
Arc'teryx Cerium LT Hoodie Down Jacket — Keeps me sweating even in freezing weather.
Arc'teryx Beta AR Hardshell Jacket — The California drought has kept me from putting this to the test, but as with all Arc'teryx gear I doubt I'll need to worry.
REI Waterproof Hiking Pants
Prana Mojo Shorts (Worn) — These are my go-to climbing shorts but double as a pair of extremely comfortable hiking shorts.
REI Sahara Shirt (Worn)
Patagonia Capilene Middle Weight Long Sleeve Baselayer
Vasque Hiking Boots — I've had these for at least 6 years and they're still rock solid. Never have gotten a single blister nor had a single complaint.
Patagonia Capilene Heavyweight Baselayer Underwear
2 pairs Patagonia boxer briefs (1 Pair Worn) — Should stay much cleaner, much longer than cotton underwear.
1 Pair Misc über thick alpaca wool socks
Rayban Wayfarer Liteforce (Worn) — Just my polarized sunglasses of choice.
Cooking & Hydration
Jetboil Flash — I've had this for going on 4 years and bring it anytime I'm camping (even if we have a full stove).
Snow Peak Titanium Spork — Because.
Nalgene Water Bottle — If you don't need/want something as sturdy as a Nalgene Smart Water bottles work great and weigh next to nothing.
Katydyn Hiker Pro Water Filter — Quick and has a carbon filter that helps improve the taste when filtering impure water.
Sawyer Squeeze w/Smart Water Bottles — The Katydyn unfortunately broke while on the trail, and after seeing/using several Sawyer Squeeze's will be switching as soon as I make it to REI.
Food
Big Sur Bars — A college meal staple from the Central Coast of California. Buy them, you won't regret it (original & white zest recommended).
Pro Meal Bars
Justin's Single Serve Peanut/Hazelnut/Almond Butter — Ordered in bulk on Amazon.
Peanut M&M's
Beef Jerky
Mountain House Meals — Ordered in bulk online and repacked into ziplock bags to save space.
Hygiene
Toilet Paper
Toothbrush
Toothpaste
REI Lite Mini Multi Towel — Amusingly tiny but nonetheless handy in cleaning dishes and/or washing off.
Dr Bronners Peppermint Soap (4oz) — Realized I had no real use until I got off the trail and left it in the car.
Miscellaneous
Banana Boat SPF50 Sunscreen (4oz) — Because Irish/Italian/English people were not meant to get tan.
Tom Harris JMT Maps — Great maps for great adventures.
Wallet (Rubber Band, ID, Credit Card, Debit Card)
Ben's 30% Insect Repellent — Likely unnecessary in September, but critical for Sierra hiking earlier in May/June/July.
Duct Tape — Rewrap some off the roll onto your trekking poles below the handles to save space in your pack.
iPhone 6 — Will be off 99% of the time, but useful when we get out of the mountains.
Misc medical kit (bandages, medicine, etc)